THE TRUSTED PARTNER FOR YOUR FENCING AND GATE PROJECTS IN GREATER AND METRO CHARLOTTE, NC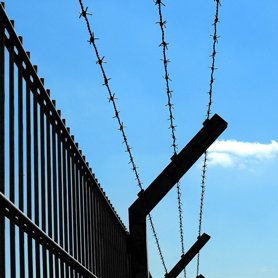 Hartsell Brothers Fence Company
is family owned and operated. Our business is commercial/industrial fencing and gate design sales and installation. The Hartsell family name has been synonymous with fencing for well over a half-century in the greater Greater and Metro Charlotte area. During this time, we have been able to cultivate relationships with business owners, architects, construction companies and property managers that go beyond mere transactions. With each consultation, sale and installation we extend our reach by providing best in class materials and installation designed to provide years of security and peace of mind at an affordable price. Our dedication and integrity have allowed us to become a trusted name in the Greater and Metro Charlotte business community.
Hartsell Brothers Fence Company proudly serves our valued commercial and industrial clients with the quality fencing and accessories they need. We provide chain link, steel, aluminum, wood and PVC/Vinyl fencing in many different styles and sizes. We also design, build and install commercial gates, gate automation and access control along with other specialty fencing and perimeter security products.
At Hartsell Brothers, we are always integrating the latest technology with our gates and fencing. Security remains a top concern of our clients and it is our duty to stay updated on the latest innovations. That is why we continue to stay informed of the newest ways to upgrade our clients' level of security. Our Certified Gate Installation Technicians install gates that have the capability of offering digital logs and automated access systems that are functional, convenient and secure.
Value is part of our philosophy. We aim to provide every client a solution that fits their budget by suggesting many types of fence and gate options. Trust, integrity, value and workmanship are the pillars of Hartsell Brothers Fence Company and we are proud to serve the Greater and Metro Charlotte business community.
Experienced In All Types of Fencing
We can handle most all your commercial fencing needs for both outdoor and indoor applications. In addition, our complete line of perimeter fencing, from chain link to ornamental steel, along with parking lot and security bollards, make us the premier fencing contractor in Charlotte. Your satisfaction is our goal, and we work hard to maintain your trust. You have the assurance that our company is here to stay because we've been serving our customers throughout the Carolinas since 1963. Let Hartsell Brothers Fence Company design and install all your fencing, gate and controlled access needs.
Contact us today for all your fencing needs!