COMMERCIAL STEEL FENCING SERVICES IN GREATER AND METRO CHARLOTTE, NORTH CAROLINA
PROFESSIONAL SERVICES FOR INDUSTRIES AND BUSINESSES
At Hartsell Brothers Fence Company, we're proud to provide dependable fencing services to property managers, architects, engineers, site planners and more. As trusted contractors, our team can install barriers for your fence project. From chain-link fencing to the intricate steel that provides an effective barrier around buildings.
POPULAR FENCING MATERIALS
Choosing the right material is one of the most important choices when you begin a fencing project on your commercial or industrial site. The material we recommend to you will vary based on your needs and other constraints. We provide fencing in different materials to protect and enhance your property perimeters.
Many of our customers prefer steel for its durability and style. Other customers prefer the cost-effectiveness of traditional chain-link fencing. Speak to one of our team members to assist you in your fence selection process.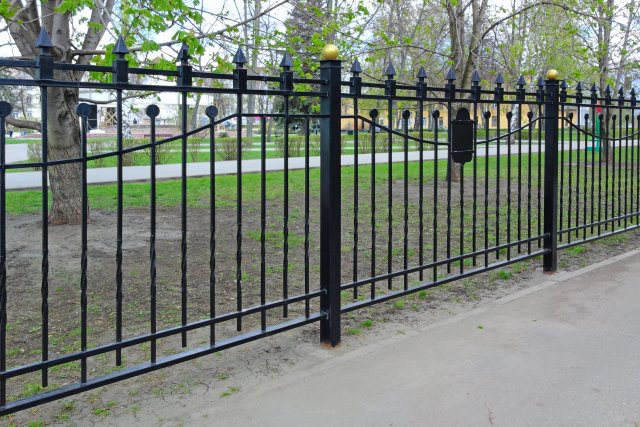 INSTALLATION AND MAINTENANCE
Our automatic commercial gates make the perfect addition to any site that needs restricted access. Our gate systems are well suited for mini storage facilities, office complexes, large industrial facilities and more. You can count on our top-notch gate products to give you control over your points of access.
SERVING YOU WITH PROFESSIONALISM AND RESPECT​
Hartsell Brothers Fence Company is known for our respect and professionalism on customer property. We keep your location clean and orderly as we maintain or build your fence and gate. Our display of respect and professionalism is motivated by the high value we place on customer satisfaction.
Whether you've come to our knowledgeable staff for fencing, entry gates or controlled entry features, trust us to ensure your needs are met. Take the first step and call Hartsell Brothers Fence Company today.