FENCING FOR COMMERCIAL AND INDUSTRIAL SITES IN GREATER AND METRO CHARLOTTE, NORTH CAROLINA
ELEGANCE MEETS FUNCTIONALITY​
The access needs of your commercial or industrial site are unique. Not only do you need reliable protection, but you want something that will be attractive to impress your target audience as well. At Hartsell Brothers Fence Company, we specialize in fences that offer aesthetic appeal without compromising functionality. With us, you can achieve your property goals.
PROJECT NEEDS
As professional fencing contractors, we understand that the fencing and access needs of every property are different. Schools and educational facilities will need different fence designs than an office building or a public park. That's why we offer services to get you what you need. Let us know what your requirements are, and we will provide options to provide your fence needs.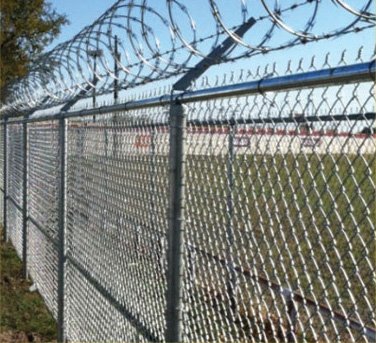 RUGGED FENCING APPLICATIONS​
Since 1963, Hartsell Brothers Fence Company has installed a wide range of fencing and gate solutions for commercial and industrial sites. With us, you will enjoy a varied selection of designs and services. From decorative fences to rugged or barbed varieties, we specialize in all types of fence installations. The materials we use are premium quality for your peace of mind.
CREATE YOUR IDEAL PERIMETER FENCE
Regardless of the complexity of your fencing needs, our experienced and qualified technicians are ready to go to work. Give us a call today to get started on the design of your fence. Together, we'll give you more control over your premises.