COMMERCIAL GATES IN GREATER AND METRO CHARLOTTE, NORTH CAROLINA
RELIABLE QUALITY
At Hartsell Brothers Fence Company, we're proud to offer a wide range of options to meet your commercial or industrial site enclosure needs. We have the experience in providing automated gates for restricted access properties. All of our gate products are made with quality materials and sold at fair prices. We make sure they are fully functional and ready to go!
PROFESSIONAL CONTRACTORS YOU CAN TRUST
Hartsell Brothers Fence Company has a long-standing reputation in the Greater and Metro Charlotte community for being a reliable fence contractor. We offer quality gates and fencing products that will keep access to your facility controlled for years to come. No job is too big or too small for our professionals. We can handle most fence and gate installation projects on your commercial property.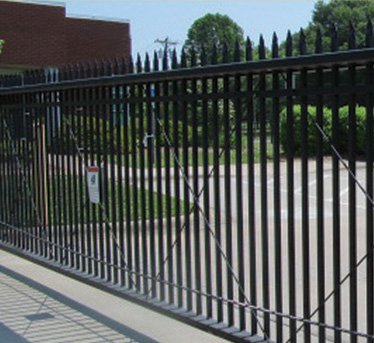 FENCING AND GATE APPLICATIONS
Our automated commercial gates make the perfect addition to any site. Our gate systems are well suited for mini storage facilities, office complexes, large industrial facilities and more. You can count on our top-notch gate products to give you control over your points of access.
WHY UPGRADE?
Our quality gates help protect your facility and premises while adding value to your site. We can supply your gate and fence installation, customizing to your specifications for the appearance you desire. Our gates come in various sizes, design, materials and functionality ensuring the optimum look and security you desire for your business.
PARTNER WITH US
Allow us to put our 50 plus years of experience to work for you. Call us today for a commercial gate installation from trustworthy technicians.