Ornamental fencing has the sound of something that is done solely for aesthetic purposes. The truth is there are a lot of security advantages to using ornamental fencing on a commercial property. It combines an aesthetic and protective nature and here's a look at how an ornamental fence can benefit your commercial property.
Deters Break-ins
One way most intruders gain access to a facility is to scale a fence. That is extremely difficult with ornamental fencing. It is a good deterrent for random passersby as they will likely look to the next building not equipped with such a difficult fence to climb. And for those looking to power over the fence, it is very difficult to do with an ornamental fence. Where a chain link fence can be cut and a wooden fence can be knocked down, an ornamental fence will remain intact.
Styles to Choose From
There are different styles of ornamental fencing to choose from, with two of the most popular being iron and aluminum. When choosing an aluminum variety, there will never be the need to paint it. There are also different grades of aluminum that provide higher levels of strength. But even the strongest aluminum fences are not going to be as strong as iron. Making the move towards iron should come after considering the landscape of your property. For example, iron is not the ideal option for land that has grades that are somewhat steep. However, iron will stand up to the tough wear that area and make the iron look new again.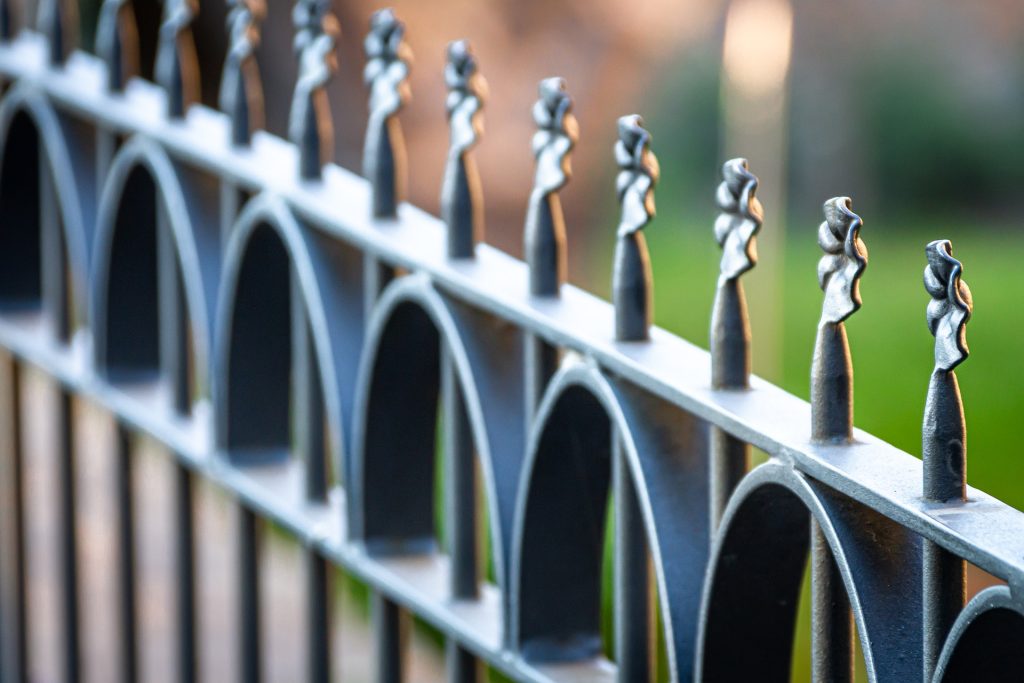 There is also the option of choosing an ornamental steel fence. This can provide a very strong barrier with benefits similar to that if iron. Steel fences need a bit of refinishing every three or four years but provide a powerful force that impedes intruders.
The Aesthetics
The aesthetics of your ornamental fence could have a lot to do with what message you are attempting to convey. There is a vast amount of options to choose from when deciding how to implement your ornamental fence. You could elect to go with a Victorian design that is complete with finials and spirals. There are more modernized varieties as well, but this is a chance to bolster security and make an outward statement about your commercial business. Ornamental fencing also could bring you a stylish gate that could set the tone for every new visitor.