There are lots of manufactured products to choose from when it comes to commercial fencing. But sometimes, there is nothing better than a classic wooden fence. Wood has the versatility to accommodate several commercial applications. It is not a common choice of most industrial properties, although there are enough commercial applications that accommodate a wooden fence.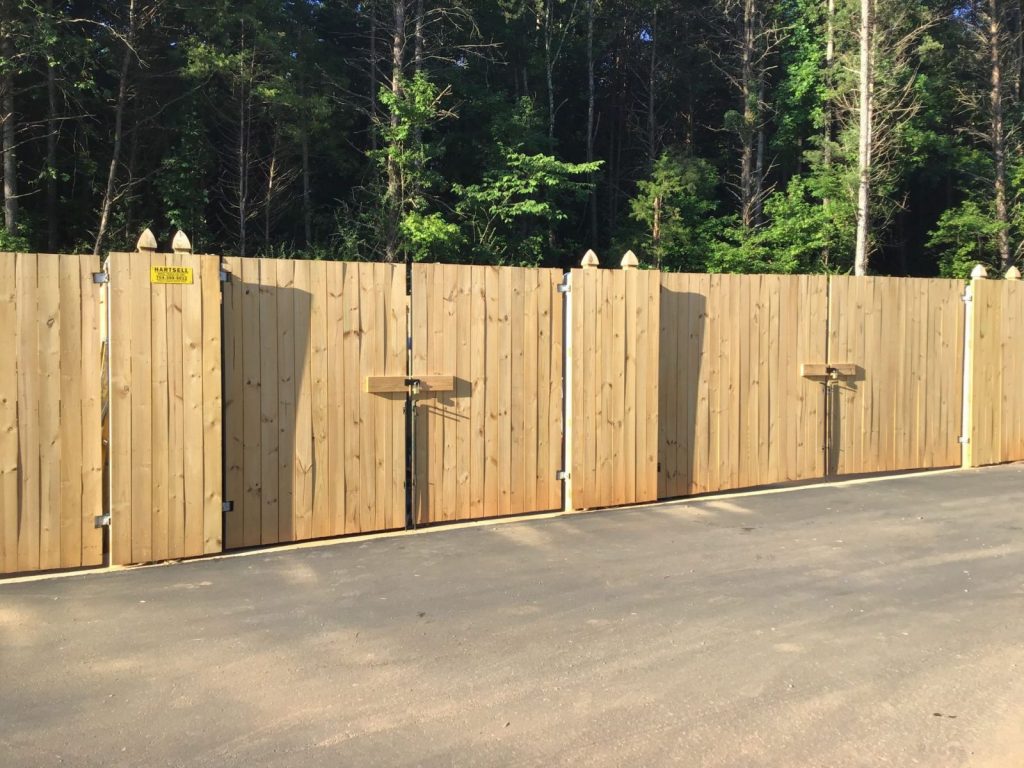 Wood panel
This variety is the most optimal choice for privacy. The cost is typically lower than commercial fences made from other materials. And while it is not impossible to climb a wooden panel fence, it is not an easy task. A wood panel variety is probably the most common choice for a typical commercial property looking to create privacy and security. However, the upkeep is far greater than that of an aluminum or iron fence.
Picket
Commercial properties can utilize a wood fence with pickets, which can be different from that small country home with the white picket fence. The pickets used for commercial fencing can be different from the ones used in the residential sector. They may be longer and sturdier, providing a truly unique appeal for commercial applications. Many restaurants and businesses looking to create an aesthetic appeal will utilize a picket style commercial fence. It is more for the look than the security.
Split Rail
A split rail fence is one that does not completely hide your property because there are spaces between the wooden rails. This variety provides a rustic look and is not as common on commercial properties. These fences are easy to climb and are known more for their aesthetics than security purposes. Split rail is often used to contain livestock as it is the most common application and also blends nicely with the surrounding scenery.
Wood fencing also has the capability of concealing some of the more unsightly items that can be on a commercial property, such as dumpsters and HVAC systems. It also takes away from that industrial feel. Wood can also be painted a variety of colors and completely change the overall appeal of a property.
When purchasing a commercial wooden fence, it is important to account for the maintenance. It will need to be treated. It is also a nesting place for bugs and pests and may also begin to decay from the weather. Preparing to install a wooden fence on your commercial property is going to take some future preparations to ensure it lasts as long as possible.