There has been a great deal of innovation when it comes to the access controls for commercial gates. Technology has been able to enhance both security and convenience. Here is a detailed look into gate access controls and how they can upgrade the infrastructure of your property.
Accessing the gate controls has the potential to utilize gate openers across an entire system, as long as it is compatible. Having a commercial gate company install this system will allow all openers to work in conjunction. That means an all access system will grant access through a variety of forms, including pin numbers, swipe cards and smart cards. Those looking for an added security advantage can even opt for access through biometrics, although it may cost a bit more.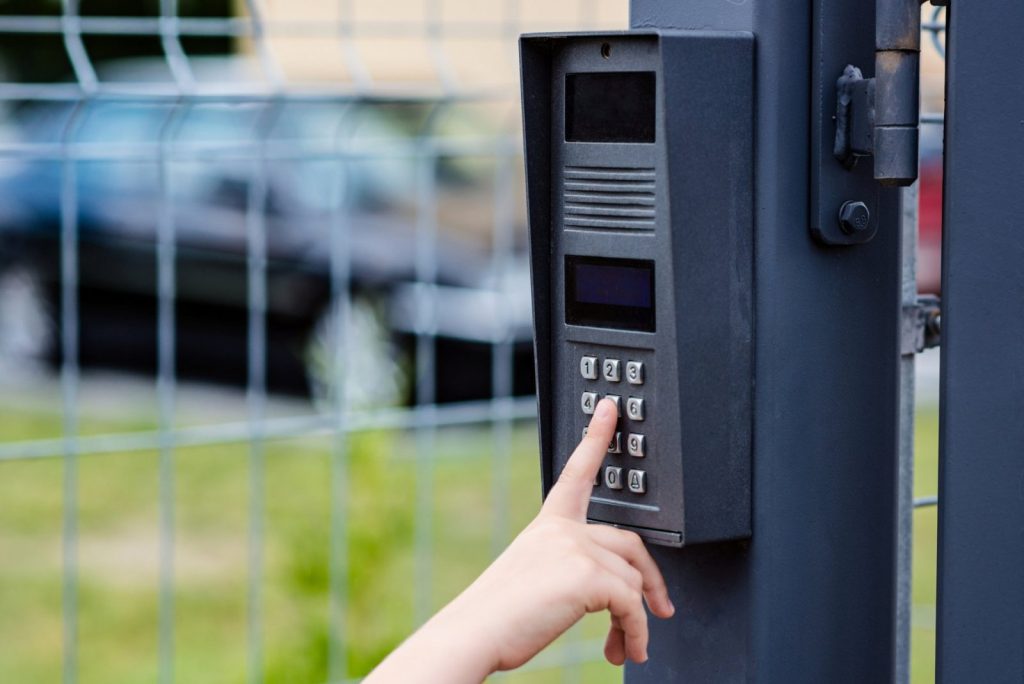 Access goes beyond just entrances and exits from the facility. Gate access controls now have the capability of providing a number of features. There is still the option of having an intercom, but technology has enabled video integration to provide real-time footage of the exterior. There is also the option of placing multiple cameras on the premises, providing different vantage points. In the event that your commercial gate is operated by an attendant, there will always be a visual for added security.
Live video is helpful in dealing with present situations, although picture memory is a feature that enhances overall security. This is a way to capture still images that are saved on an SD card. Future security is enhanced with this type of technology.
The larger your commercial property, the more you may need gate access controls that have the capability of integrating an array of functions. Some gate access controls have expanded scalability, meaning they are able to function with a high number of door stations and gates. This may seem like a sizeable investment initially, but could actually wind up lowering costs on security personnel. The bottom line is that less people will be needed to sufficiently monitor the property and that is a result of an investment in superior gate access controls.
Gate access controls also have the capability of being mobile. This allows you to track exactly who is moving on and off your commercial property. Analytics also provide data that can be used for several purposes.
Commercial gates were first designed to provide secure access, although technology has opened up a whole new world for commercial property owners in terms of controlling and monitoring access.